SMOKESCREEN





LOCATIONS - MARGAM, WALES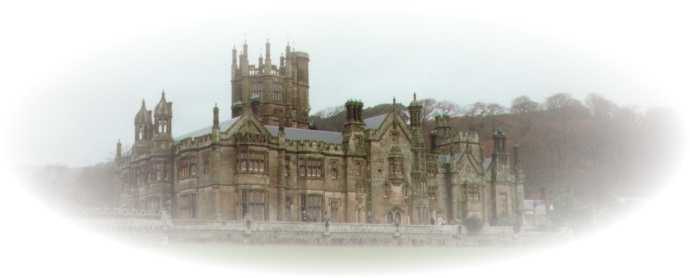 "Margam Castle saw its last moments of splendour whilst the Talbot-Fletchers were in residence. On one particular occasion the Orangery was used for a ball to celebrate the coming of age of Capt. Fletcher's son; its tall windows were draped in crimson velvet and between decorative palms liveried servants attended at the buffet tables, laden with extravagant fare. The whole scene was lit by heavy chandeliers suspended from the high ceiling and guests and tenants of the estate danced until the early hours."



*****
Click
here to read Ken's story or select from the table below to
discover more of the background to one man's fight for justice .......

Support is always welcomed. We have had to close mail access to our smokescreen.org.uk account because person or persons unknown have subscribed that mailing address to literally thousands of mailing lists - new messages can now be sent to guestbook (at) lovechild.plus.com [original Guestbook entries are here]
There are many pages of research and proofs to be added to this website - Ken Matthews and his wife Penny have discovered so many "coincidences" that it makes disturbing reading. These are the main areas of enquiry that will be covered [some are still under construction but we're adding new info regularly] - click on any of the boxes below to reach the relevant area.
Visits to http://www.smokescreen.plus.com and mirror sites since 1st February 2001:
Disclaimer
this website and all contents © P.M. Matthews 2001-2018 * penny (at) lovechild.plus.com * 01792 794516 * 07966 327555